ChordMaker


Whether you are a song writer, church musician, amateur, or a professional instrumentalist, ChordMaker is the perfect songwriting and transcribing utility. It will save hours transcribing songs, and then prevent even
more
wasted time by allowing you to organize your chord and lyric sheets into a songbook.
Unlike a standard word processor, ChordMaker takes all the guesswork out of creating chordsheet style tablature. Chordsheets created with a word processor cannot be reformatted without losing the placement of chords on the page, but ChordMaker embeds the chords within the lyrics, so the placement is never lost.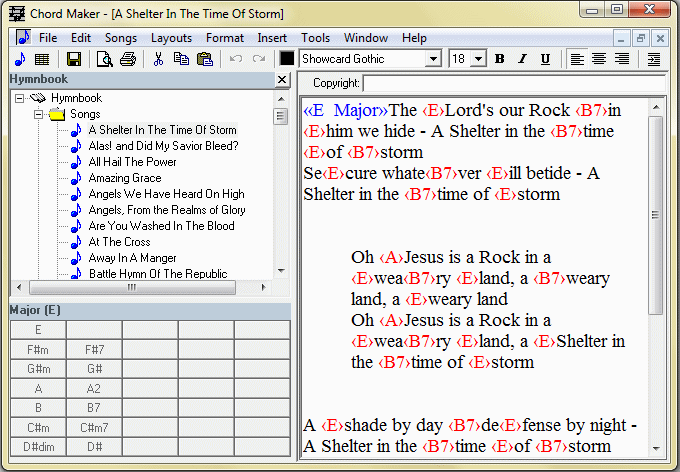 ChordMaker has a multitude of powerful song editing tools. The list below touches on just a few of the features at your fingertips.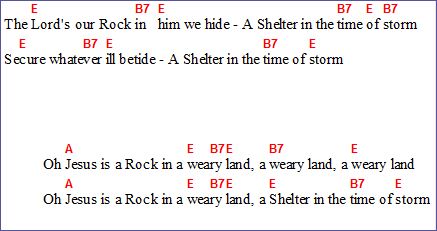 After you have completely typed your songs and chords, you can change your mind about the font you use and...everything still lines up perfectly!


Change your mind about the key? It's easy to transpose an entire song--or just part of it--using the 'Transpose' tool.


You can insert chords into your song using the chord layout (on the left in the screenshot above) or you can enter them manually by pressing CTRL-Y, and typing the chord you want.
WYSIWYG (what you see is what you get) preview of chordsheets


The Chord Layout lets you specify chords you use most often, and then converts them properly to other keys for other songs.


You can generate a table of contents and an alphabetized index of all the songs in your songbook.


You can print your chordsheets with chords, or without chords, for 'singalong' use. Turn your chord and lyric sheets into overhead transparencies for use with an overhead projector.


Rather than transcribe songs again, if you have already created transcriptions with a word processor, you can import them into ChordMaker and add them to a songbook.


If you want to share your songs with someone who doesn't have ChordMaker, you can export the transcription to a text file, with or without chords.


You can set global text to be printed at the bottom of each song (for example, churches may wish to use this for a CCLI license number)


You can store and print copyright information for each song.


You can adjust font characteristics across multiple songs, using the powerful 'Adjust Fonts' tool.


Autosave feature protects your work by saving a copy to the application directory every five minutes.