Virtu Software - Educational and Corporate Software
Virtu Software specializes in web-based applications for corporations, schools, and non-profit organizations. Below you can find information about many of our products and services.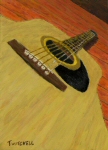 ChordMaker
ChordMaker
is used worldwide by musicians in both churches and secular settings. This unique software package takes all the guesswork out of creating chord-and-lyric sheets for use by guitarists and other musicians. Most musicians use a word processor to create music sheets; that's like using a sledgehammer to pound a finish nail! Click the link above to find out for yourself just how easy the job
can
be. Download the software and take it for a test-drive for 30 days before purchasing!
Web Based Educational Software
Our web-based educational software can be found in the following locations:
The Problem Site
,
Articles For Educators
,
Quote Puzzler
, and
Tile Puzzler
.
Services and Discounts
If you are an educational or religious non-profit organization, ask us about discounts when you contact us about programming work. For detailed information on Virtu Software's application design and web design services, please click the
Services
link.
More Products
Other products by Virtu Software can be found by clicking the
Products
link. These products are Windows based, requiring Window 95 or greater. They are available for download before purchase, so you can try them out before purchasing the software activation file which allows the user to use the software past the demo time period.
Free Resources
You can also find additional free resources right here on this site, including:
Ask Doug
,
The Anti Spam Site
, and
Project Hymnbook
.
Note: We are a participant in the Amazon Services LLC Associates Program, an affiliate advertising program designed to provide a means for us to earn fees by linking to Amazon.com and affiliated sites.